My sister Luchie planted this last July in the midst of the renovation work going around Heaven. She said it will creep around our fence and will produce magenta flowers that will look like a cross between Yellow Bells and Hibiscus flowers . . .
So I waited and watered.
I nagged everybody and every
being
to behave around it.
The leaves grew fast and tall and crept along the fence even with the dogs constant sniffing and their territorial 'marks'. Even with the construction workers rough handling. Even with the extreme weather changes. And finally on September 21 something did came out:
Several buds came out which left me excited . . .
And the buds grew fast and stood proudly among its peers in victory:
And in the midst of a cloudy day the flower opened:
. . . but kept her clear beauty for all to see. It is that magical moment for a clueless keeper who is constantly in awe of nature and its many surprises.
. . . greeting everybody passing by my Heaven which I hoped would help diminish whatever worries they have for the stormy week . . .
Yes we had a stormy week.
Storm Pedring lashed out winds and rains
which flooded several cities
and made a lot of people homeless
and destroyed crops and properties.
In Heaven, we have to secure the trees and remove all hanging and delicate plants out of harm's way, secure the dogs home with tarp covers to replace the flimsy curtains (yes the doghouses have curtains because my dogs prefer to nap in a dim place) . . . and in the midst of keeping everything safe and secure from the storm, when I looked to check, the pink flower was gone!
The wind blew it out of its place and it landed on the palm plants. But its unopened buds remain hanging on the stem. And on the other side of this plant was another bunch of buds surviving the strong winds, rains and sunless days (the storm was miles away from us but we felt the gusty winds!)
And not just one but two finally greeting the sun after a week of rains.
Flower stories inspire beauty and love. They evoke fond memories of people who are equally strong, persevering, trustful, loving and everything flowery and beautiful and great survivors. I am sure we all have stories like that stashed in our special memory bank . . . Many thanks to all flower lovers
Maia
and the
TodaysFlowers
team Luiz Santilli Jr., Laerte Pupo, Sandy Carlson and the english girl and my friend
Denise
. And for pink lover
Beverly
and
Amy
who loves to challenge us with color amidst monochrome. Thank you all for keeping me sane . . .
And for all grandparents and the senior citizens (notice I did not say 'elderly' because I met a lot of 'youthful' and energetic seniors, including my two senior sisters), September is dedicated to you all and all your loving and special memories.
We have two more typhoons coming our way this weekend. I pray and hope it will not create more damage to my battered island. Please include us in your prayers . . .
And in loving memory of Mamita Rosario
September 20, 1920 - September 18, 2010
one of my oldest students and a loving friend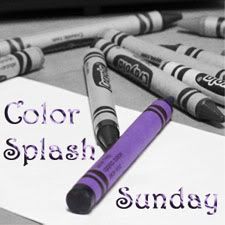 UPDATED October 3!
EG Wow
identified this flower as a Mandevilla. Thanks EG!