Since I work with my hands a lot (design, research, arts & crafts, cleaning, dog
do
etc.) . . . I am using my hands (and fingers) for Ashley's ScavengerHuntSunday this week:

Words

Hmmm, I read labels a lot and to be honest, although I support organic producers, some of their products are not so effective. Like the 'citronelle' which I buy to spray on myself (I live in a mosquito island) and which is bad for dogs does not seem to repel flies and bugs not unless you keep applying every hour I guess. But I am digressing.

Now where was I?



Fly

There. The dreaded MrFly. Aesthetically striking but can really be pesky.

Under

My hands (

and

feet

and

face

and

my body in general!) are constantly battered by my playful senior dogs (yes they are still frisky in their senior years, thank God!) and it is not uncommon to get trampled, drooled on, jumped at, and constantly squeezed and hugged by my loveable father and son Sumo and Sweepy. Hey, but who's complaining?

Orange

. . . taken last Saturday while facilitating a workshop for kids. Some of their works at my studio blog ;-)

Always Look On The Bright Side

The ever changing skies not knowing whether to shine or rain but yes, if you look at the bright side, the heat is balanced by the cool air and there's a certain warmth in the afternoon after the rain and amazing plant life thrives even with the storms!

. . . and for Amy at ColorSplashSunday:
(sorry no bokeh this week)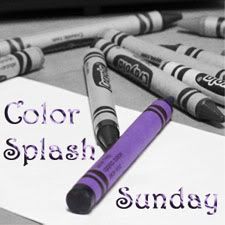 . . . is MrFly sleeping during a lull in the afternoon when the dogs are taking a nap.

Have a fun, challenging and productive week ahead!