You can choose to bloom magnificently!

Or you can bloom together with the rest . . .
You can choose to remain like tiny buds in my hands . . .
Or you can be one of the best looking bud in town!
For however you wanted to stand out . . .
. . . you have to make your presence count
and be a significant part of the whole.
Our advance best wishes for your coming wedding, Amy!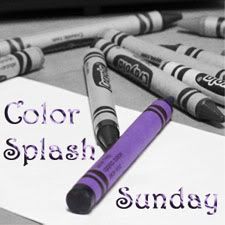 This weekend, Beverly of
Pink Saturday
chose to take a meaningful stand to call attention to an inspiring story and to raise funds for it. And Beverly invites everybody to share their own meaningful story this week. Mine would focus on some of the great inspiring canine stories that I regularly receive on our emails. One of these amazing stories is the remarkable the 7-year-old Border Collie Chaser who can identify 1,000 objects and distinguish between nouns and verbs. Kudos to her trainer John Pilley! But the best one is that of Bella, a 6-year old Terrier German Shepherd cross breed, who scared off a burglar in Cape Town but was stabbed in her face. Bella's keeper Vernont Swart rushed her to the clinic where the veterinarian was able to remove the knife under anaesthetics and Bella miraculously survived the attack without any damage to her brain and other vital parts except for a few stitches! My dogs and I take comfort and rejoice in news like these because half of what we received are cruel stories about animal abuses that needed rescue and support.
May everyone remain safe in their homes and in erratic weather, political and economic conditions. May these wildflowers that grow wild in our earth inspire us to take bold steps to protect ourselves and the world we live in.
And my wildflowers I share with Maia and the team of Luiz, Laerte, Sandy and Denise: