This is the Moringa plant or locally known as 'Malunggay.'

We do not own this plant but it thrives around our subdivision
and every time we needed the healthy leaves
to spice up our chicken soup called "tinola"
we simply go to the neighbors who own the plant
and the neighbors would gladly share by saying
"help yourself and get as many as you need!"
And my sister Luchie would gather a few stalks
just enough to add to our hot soup!
But as you can see the plant is flowering now!
And this one belonged to the house behind ours
and Luchie made some "tsk tsk" noise
because the moringa plant is too tall
and its falling leaves are clogging the drain!
So Luchie scaled our backyard wall (watch out, Tarzan!)
and together (yes, I was the accomplice LOL!)
we chopped portions of the malunggay leaning in our property!
Above, you can see our Alpha dog Sumo in the background.
That makes him an accomplice too! Ha!
And I gathered the leaves to be dried and made into tea!
And I held the tiny buds to share with flower friends . . .
. . . because it has the daintiest but gorgeous flower!
. . . which I am sure will be admired by people
who has not seen a moringa plant
except the leaves sold in supermarkets!
Perfect for Maia and her weekly macro hunts!
And this one for the Todays Flowers team
of Santilli, Pupo, Sandy and my friend Denise: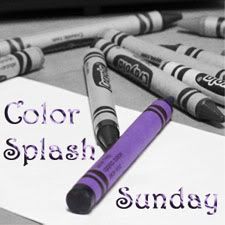 . . . and for all flower lovers everywhere
especially those who love veggie flowers
I hope you have healthy plants
that is also healthy enough to eat
and provide visual feast to your eyes as well!